How to Write Better: 7 Helpful Tips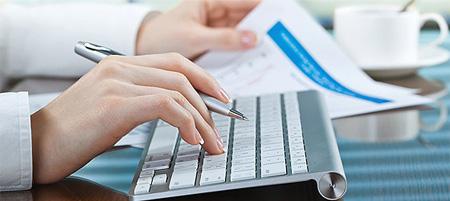 How to write better? I hear this question very often. People are always curious about the way to become a good writer. Is there any short reply to this question? I am confused to answer. Is there any longer answer? I am not sure and I don't care. The reason is that I am concerned with effective writing rather than with good one. You will ask about the difference between them. The first one is based on opinion and the other one is what really matters. Everybody has different understanding of being a good writer. Views on quality may vary. It depends on the person. However, an effective piece of writing can hardly be questioned. It has the job done – simple as that. Therefore, how to properly communicate your message to readers? Have a look at the following seven writing tips for your texts to be effective:
Practice as Much as Possible
You cannot create a better writing if you don't practice. Everything starts with practice. Many professional writers recommend at least a few paragraphs per day. You cannot improve your skills if you don't practice. I do this myself writing minimum of 500 words every day. Essay writing tips help only if you practice them regularly. The more I write the more I understand the need to practice writing.
Challenge Yourself
While writing on the subjects that are interesting to you is important, you should also try exploring some new topics that are unknown to you. The more you learn the more you grow. Always remember the importance of learning. I try learning something new daily while reading interesting books, magazines and blogs.
Simply Be Yourself
Try your writing to be different from that of the other writers. If you ever choose to imitate other author's style, do it only as a means of learning. You should try to discover your own writing technique. Moreover, your audience wants this as well. If your readers wanted to read Mark Twain they would start reading Mark Twain. This is one of the simplest writing tips for students though sometimes I find it hard to follow, too. I make a point of reviewing my texts, and if the writing sounds alien to me, I rewrite it.
Remember to Master Your Skills
Make sure you know grammar basics. Purchase an APA, MLA or other citation style guides. Start to write like a professional. If you learn the rules it will be easier to break them further.
Start Writing Short Pieces
Many potential writers begin in a wrong way. They want to create a book at once. This is a big mistake. Don't do that! Start from a small piece. It may be a blog or a journal, for instance. Later, write a few articles for magazines. Start producing a book only after you gain enough writing experience. It is my own experience and one of professional writing tips for you. Only after four years of writing for various journals and magazines I was ready to start writing a book.
Never Give up
If writing is your lifetime dream, preserve it. Even when the enthusiasm seems to fade, do not give up. Still try writing daily. There are many days when I don't have the desire to write but I do it still. Then something mystical occurs and inspiration comes again.
Earn 10% from all orders made by people you
Your people also get a 17% discount on their first order
Learn to Improve Your Writing
Learning how to write better is not enough to become a renowned author. Many writers are sure that their works will be published instantly. You should learn to advertise your writing to prospective publishers. A well-written pitch should be promising, compelling and laconic. If you don't learn how to effectively market your works, they may stay unknown to the public for quite a long time.