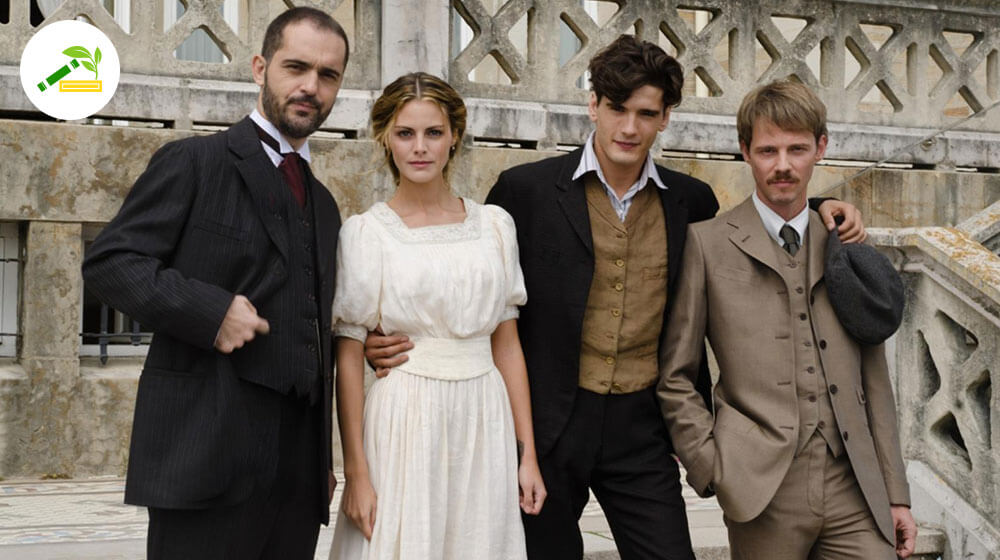 Top 3 Reasons To Watch Gran Hotel Show
If you're into romantic stories, then you should definitely watch Gran Hotel show, which plot is centered around the love story between Alicia and Julio. It all starts when Julio reaches Gran Hotel, which is located in a far countryside, somewhere in Spain. The goal of his visit is to find out why his sister Cristina, has at some point stopped writing to their family. Surprisingly, he finds out that his sister disappeared under mysterious circumstances and in order to find out what really happened he starts to work as a waiter at the hotel. She encounters magnificent Alicia and as they work together to uncover the reasons behind Cristina's disappearance, they fall in love. The problem is that they can't be together because of the class division that was an issue for such couples at that time. However, the dramatic love story is not the only thing that will capture your attention. Read on to find out top 3 reasons why this show is definitely worth of your time.
Drama and Emotion
The show owns its huge popularity on Netflix to its emotional depth, dramatism and diversity. Apart from the "connection than cannot be" between Julio and Alicia, there's a line with mysterious murders which happen only when the moon is full. Other interesting lines include the quest of Dona Teresa to keep control over the hotel, secrets of Alarcon family, Diego's hidden intentions and many other elements that will keep you very focused and excited.
Calculate the cost of essay
Brilliant Acting Cast
Adriana Ozores, Pedro Alonso, Yon Gonzalez, Amaia Salamanca along with many other outstanding actors make the series intense, humorous and suspenseful show. I bet that you will immediately get hooked by the beautiful eyes of Alicia (Amaia Salamanca) and handsomeness of Julio (Yon Gonzales).
Supporting players were also selected very carefully and they add up to all intrigues of the show and make it very interesting and fun to watch it. For instance actions of Dona Teresa, who is the owner of the hotel, seem to be mysterious, but they are in fact very well planned and it takes some time for the viewer to understand them. Her character is manipulative and she arranges the wedding of her daughter Alicia with Diego for selfish reasons. Other interesting heroes of the show include Alicia's brother Javier, who thinks of himself as Casanova, and Andres, who joins Julio's quest to find his sister and becomes his good friend. All these supportive characters make a perfect contribution to the main storyline.
It's Really Capturing
Since the show has multiple storylines and interesting characters you will get hooked from episode one. Conspiracies, secrets, plans of revenge and unexpected outcomes of selfishness will simply blow your mind and make you beg for more! Wicked manipulations of Dona Teresa, exceedingly villainous Diego, Alicia, who's looking to break free from her unhappy marriage, a quest for finding mysteriously disappeared Cristina, and many more plot twists will prove that you've chosen the right show to watch.
Three seasons of Gran Hotel are available now via Hulu and Netflix.