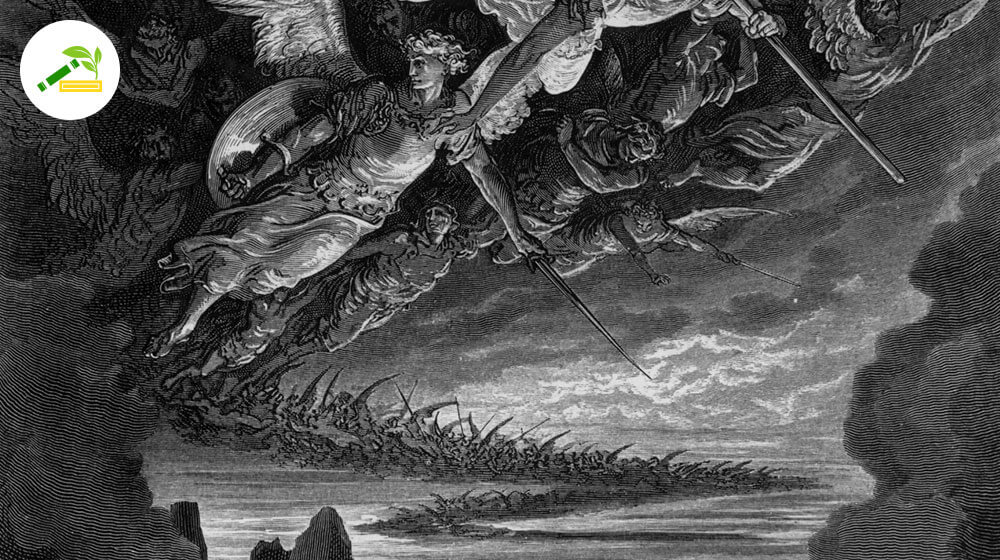 "Paradise Lost" Analysis Sample
"Paradise Lost" is John Milton's epic poem composed using blank verse in the 17th century. It is considered the greatest work of John Milton by many critics and it has certainly helped him to reinforce his reputation as one of the most admired poets of his time. The first version of "Paradise Lost" was published in 1667 and consisted of more than ten thousand lines of verse. The first edition consisted of ten books while the second edition consisted of twelve books.
Many students are being assigned to write "Paradise Lost" analysis essay and while it is an interesting classic book, some students face problems with completing the task. Below you will find "Paradise Lost" analysis essay sample written by one of our professional writers. We encourage you not to copy any of the parts that you are about to read and rather use it as a source of inspiration and a way to understand how to perform the task which you were assigned to. In the case when you will still feel, that writing "Paradise Lost" essay is too difficult, you can ask for the assistance of our professional, skilled writers, which will be happy to help you with your assignment. Our knowledgeable writers can write essays on many topics because they've been doing this for years and they definitely know how to write an essay that will get the highest possible grade. All you need to do to get started is to create an order by filling all the necessary details on our website. Our support team is available 24/7, which means that you can get help whenever you desire. First, take a look at the example below and see if you can work on your essay yourself.
Calculate the cost of essay
Reasons to Read "Paradise Lost"
If you take and analyze all the elements that surround "Paradise Lost" namely the presentations of themes, the sources that John Milton has used, the period when he lived, characters which were depicted in the poem, it would be easy to understand why "Paradise Lost" is considered a masterpiece not just in English literature but on a worldwide scale.
Milton's work demonstrates his successful attempt to combine traditions of his time with a classic tradition and this combination is one of the reasons why "Paradise Lost" is considered an epic poem. You can find the images of classical Roman and Greek mythology, namely when the Urania is being invoked to provide the divine inspiration. You can also find reminiscence of Renaissance epics and the biblical mythology, in the part of the poem, which refers to the history of the first inhabitants of Earth and their undesired behavior. This incredible combination of different mythos is what makes "Paradise Lost" standout and gives it a special place in English literature.
Other components that contribute to the status of "Paradise Lost" are characters, inventive use of verses, Milton's unique poetic abilities and sincere desire to create the most dramatic and beautiful creations in the history of literature.
All of it makes "Paradise Lost" an essential read.